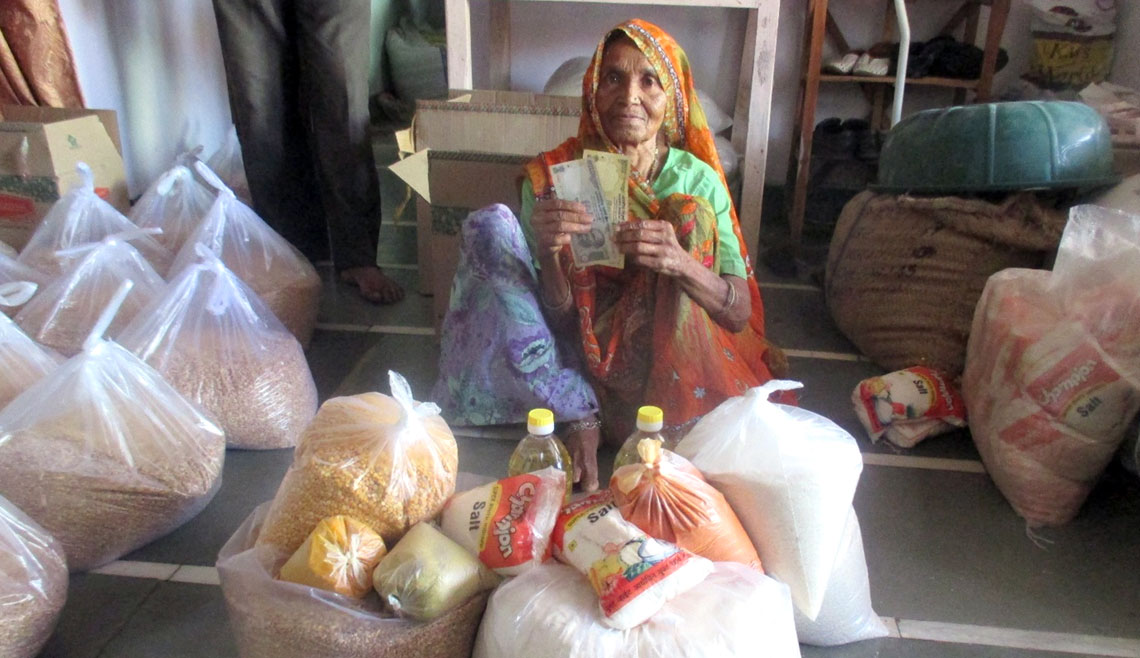 Tara Sansthan is providing support in the form of supply of ration to those aged people –
Who are very poor, lonely and helpless, have no source of income, are infirm and weak, are incapable of doing any work or taking up anyob, have no one in family to take care of them, have to depend upon the mercy of others for food.
Tara identifies such needy people through surveys and makes arrangements for supply of ration at their door steps, every month.
Support of Monthly Rations (Food Material) to the Needy:
Wheat flour 10Kg
Rice 2Kg
Pulses 2Kg
Edible Oil 1Kg
Sugar 2Kg
Salt 1Kg - Chilli - 100gms and Cash Rs. 300 for buying Vegetables etc.
Tara Sansthan has evolved mechanism by involving Tara volunteers and service-minded villagers to monitor successful implementation of this scheme so as to ensure regular availability of food to the poor needy people included in this scheme.
In addition, the aged poor people are supplied clothes, blankets etc. and repairs, maintenance work done on their huts to the extent possible.
Scriptures Declare - Annadan Mahadan
i.e. Donation for food charity is the greatest donation
You are invited kindly to Sponsor - adopt poor and needy aged people with donation.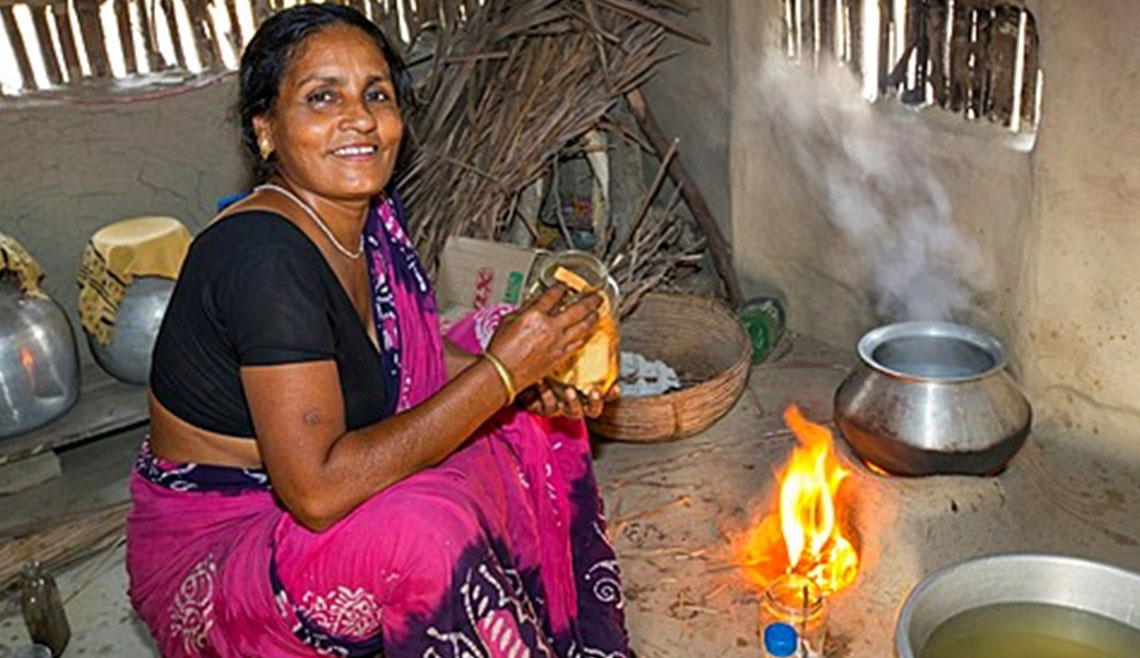 Cost Of Life Long Support Needed One Person One Month
INR
GBP
USD
EURO
1500
20
35
25
ONE PERSON ONE YEAR SUPPORT
18000
240
420
300
ONE PERSON SIX MONTHS SUPPORT
9000
120
210
150