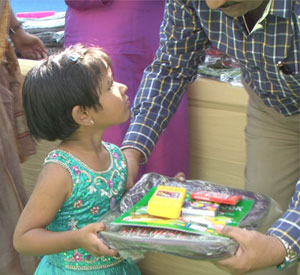 Imagine the life of a single widow parent who works as house maid to eke out a living but who would never want the same life for her children. She has dreams for her children. Dreams of providing them good educating at par with others in the higher echelons of the society. So that these poor, sometimes complete orphans may lead a respectable life.
Tara Sansthan runs Shikhar Bhargava Public School, Udaipur precisely works towards that objective - to provide quality education COMPLETELY FREE to the children of poor widows as well as to orphans.
Your small act of kindness can light up the lives of these unprivileged children.